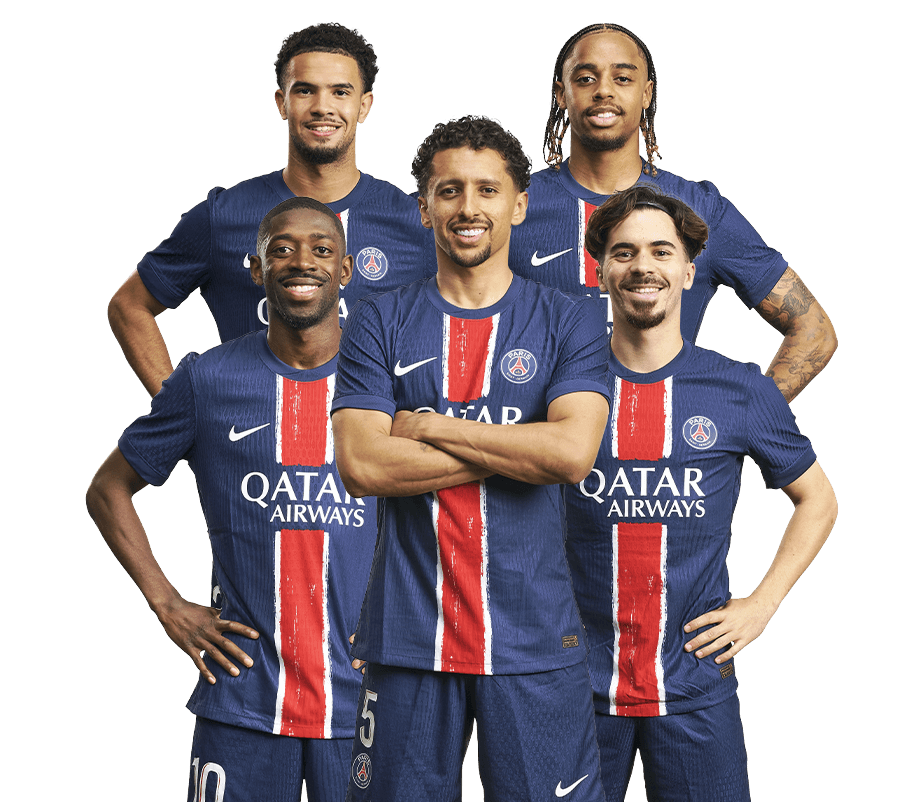 The Paris Saint-Germain style of play is unique. With some of the best soccer players in the world like MBappe, Dembélé and Asensio, the French squad is one of the best teams in the world.
Leadership, discipline, respect, teamwork, effort, and enthusiasm are the cornerstones of the Paris Saint-Germain way.
As Paris Saint-Germain Soccer Camps are based on the Paris Saint-Germain methodology, campers will be immersed in a creative and attacking brand of soccer, while adhering to positive values such as respect, effort, ambition, collective success, and humility.
Round Rock Multipurpose Complex
El Pomar Youth Sports Park
Round Rock Multipurpose Complex
El Pomar Youth Sports Park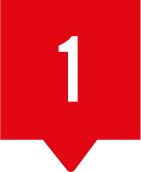 Locate your Paris Saint-Germain soccer camp and select your dates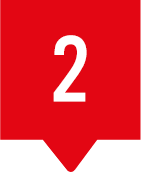 Proceed to the secure payment through our website to confirm your registration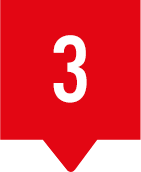 Get ready to play soccer and feel like a pro Paris Saint-Germain player
REASONS TO JOIN THE PARIS SAINT-GERMAIN SOCCER CAMPS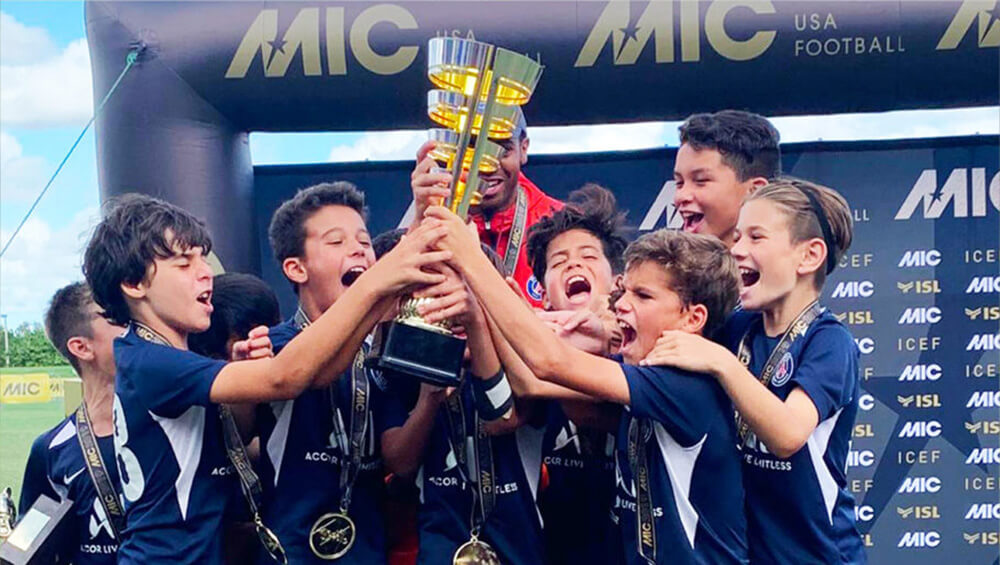 Soccer winning
methodology
The summer camps teach the fundamentals of world-class European soccer to promote the natural development of players. By focusing on growth and development, the camps build strong soccer foundations for campers of all skill levels and ages in a fun and safe environment.
Daily training is from 9 AM to 3 PM, Monday to Friday, and will have players working on a variety of tactical, technical, strength, and endurance skills throughout the week, building their confidence.
Specific exercises focused on ball control, dribbling, passing, attacking, shooting, defense, coordination, and game-like situation will be heavily emphasized during the week. For our goalkeepers, a specific goalkeeper program is also available to build bravery in the net and practice all types of skills ranging from reflexes to footwork.
Professional soccer
coaches
Learn, develop, and achieve your goals with the best soccer coaching staff, teaching the world-renowned Paris Saint-Germain methodology! Our coaches are highly experienced in youth soccer and are certified by Paris Saint-Germain Academy and/or UEFA licensed.
Our coaches will guide players through daily training sessions and through small-sided games that take place throughout the week. Their interventions and teachings will lead to improvements in all aspects of the game. Coaches will not only implement the proven Paris Saint-Germain winning philosophy but will also pass on important humane values such as respect, fair play, effort, commitment, and gratitude. A Paris Saint-Germain USA Soccer Camp player is given the tools to become an example both on the field and off it.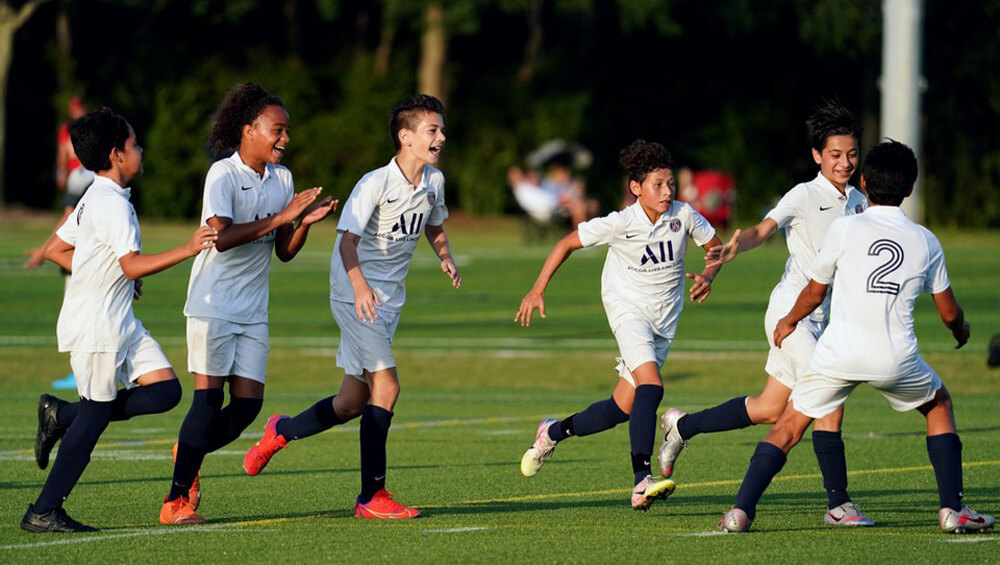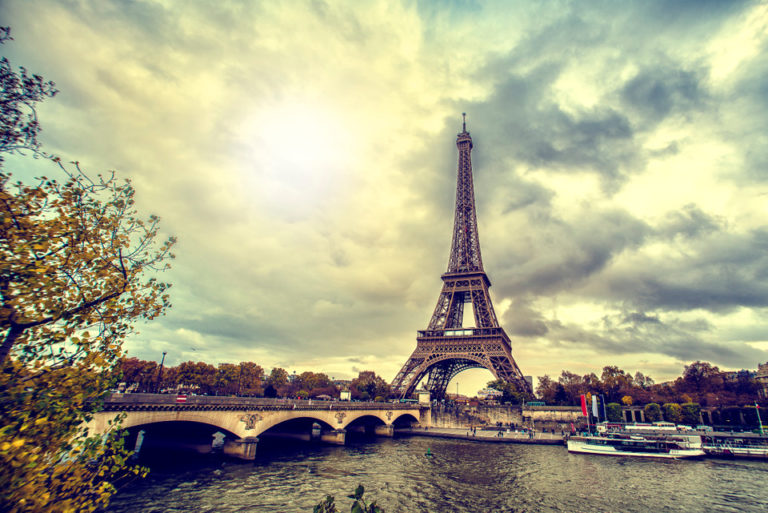 Paris Saint-Germain USA Camps will offer selected players the chance to attend a unique and exclusive event in the famous French capital. It's a once in a lifetime opportunity for players to solidify their soccer foundations thanks to an incomparable experience of training in the country of the current FIFA World Champions and European giant Paris Saint-Germain. 
The clinic offers a schedule that involves high-intensity training with Paris Saint-Germain coaches from the Headquarters, and visits to the most inspiring sights in the dynamic city of Paris. It's a memorable trip to include the entire family, as the exclusive clinic aligns the best of sports development with cultural immersion.
The clinic offers the opportunity to train while discovering the electric French culture in Paris. An amazing trip for the entire family, the select clinic is the perfect opportunity for a once-in-a-lifetime training experience!
WEEK SCHEDULE & ACTIVITIES
Send your questions to our team!